Our integrated management software (ERP) was developed in 2001 specifically for Club Electronics by the company NATURESOFT (India). This ERP, developed in ASP mode on an SQL Server database, coordinates and supports all the activities of our company and records in real time all our suppliers' and customers' quotations, orders and invoices.
This data is permanently saved and secured with OVH Cloud and our cyber security is managed by the solutions of Groupe Ros and WithSecure.
Our ERP is maintained and developed on a weekly basis by our computer programmer. Our customers therefore have the advantage of a permanent record and continuous monitoring of their orders.
We have an account with all international shipping companies (FEDEX, UPS, DHL, etc.) in order to meet any specific constraints our customers or suppliers may potentially have. Our supplier network consists of more than a thousand companies throughout the world: franchised and independent distributors and electronics manufacturers who entrust us with their excess inventory.
Quality Control
Club Electronics does its utmost to always deliver quality components to its customers.
We believe that it's not our customers' responsibility to perform a detailed inspection of their components when they receive them. Our annual return rate is less than 0.2%. We have achieved this outstanding result due to our selection and inspection tools.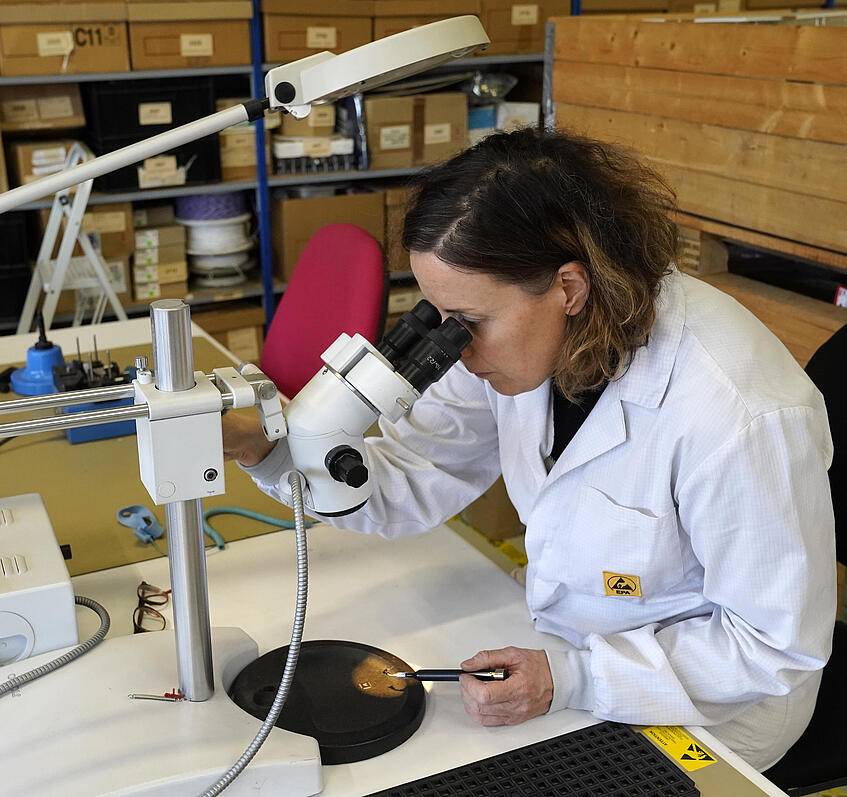 Given the variety of potential suppliers located around the world, Club Electronics decided, from its inception, to use the tools and resources needed to qualify them. Each of our suppliers is evaluated on an ongoing basis based on the following criteria: compliance with time frames, quality and accuracy of products delivered. Our software records all the information related to each delivery. Every supplier is qualified and receives a reliability rating, available to everyone through our ERP.
In 1999, Club Electronics became a member of the ERAI (USA) - Electronic Resellers Association International, making it the 2nd French member. This highly structured, fee-based orgranization based in the United States operates independently of distributors. Created in 1996, its members now include 1,200 companies active in the electronics distribution sector, including the main world leaders. The ERAI's goal is to guarantee the integrity and quality of its members, some of whose memberships are revoked each year.
Every day, the ERAI collects and shares with its members relevant information about potential risks concerning counterfeit parts and unethical companies. It also helps its members recover outstanding payments. Finally, it can play the role of escrow to secure transactions of up to $1M USD. Thanks to the ERAI's exclusive information, Club Electronics protects its customers from potentially risky suppliers.
As a member of the We Network network, which brings together manufacturers in the electronics sector in northwestern France and supports them with their digital transformation and a member of the agency BDI (Bretagne Développement Innovation), Club Electronics is asserting its goal to treat all its local and international customers with the same service quality.
Control
Every order transits systematically through our Dinard logistics centre, which meets ESD (electrostatic discharge) standards and every component is carefully inspected. We record the manufacturer's part number, the quantity, date code, country of origin, packaging, and condition of the parts. Every component is photographed and its physical characteristics are validated against its datasheet and examined under an electron microscope. All this information is saved through our ERP, thus ensuring the traceability of each component.
Database
We have an exhaustive electronic component database containing all technical data and documentation, as well as a technology monitoring service. We can confirm for you when a component has reached its end-of-life (EOL) and recommend equivalent parts.
Testing
If any doubts remain as to the quality of the component, we immediately inform our customer and, if they wish, we make arrangements to have it tested. We establish a parts validation and testing process prior to shipping by the supplier or upon receipt. Our end customer is informed when we determine our quote. We use the services of specialized companies: Serma Technologies France.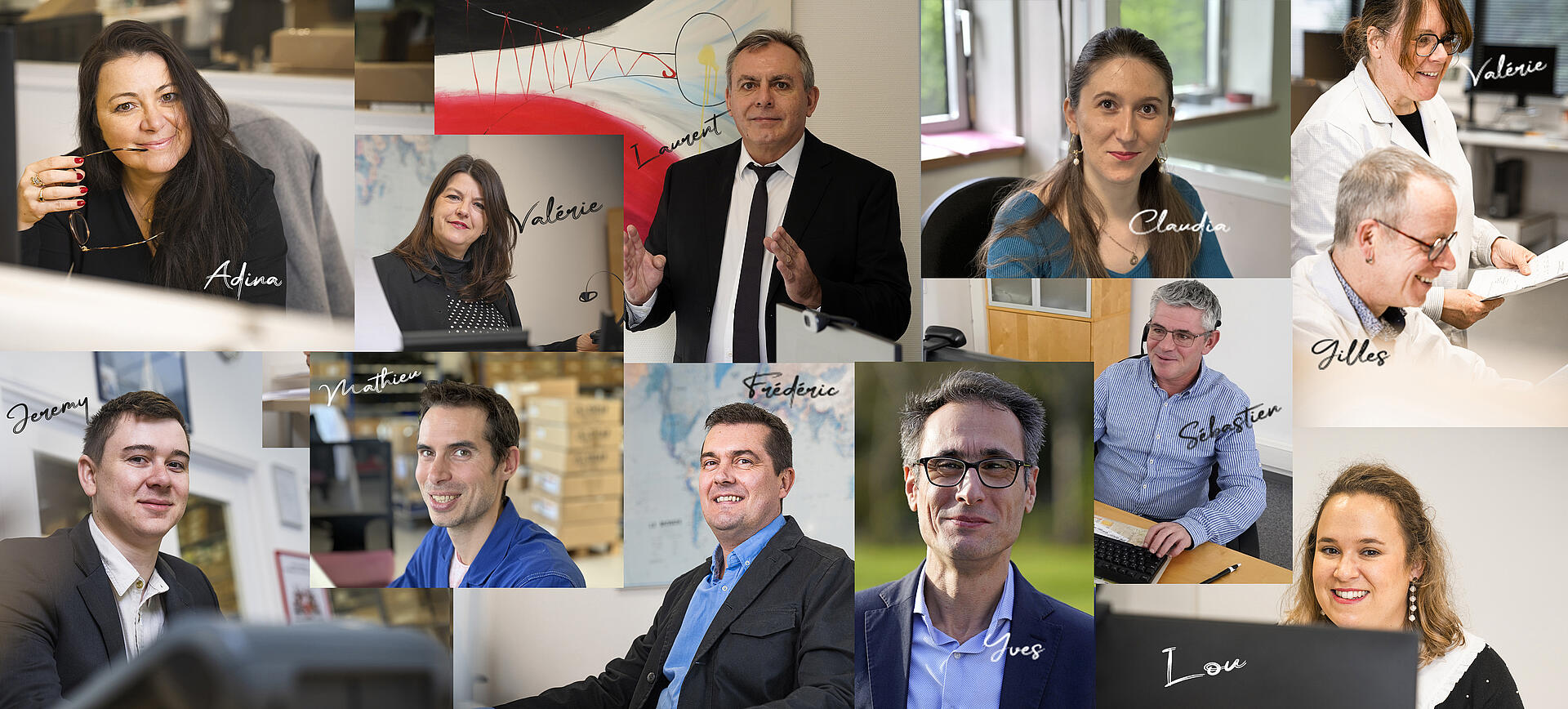 A TEAM & FIGURES
We believe in providing continuous training for our 12 employees, most of whom have worked for electronics manufacturers. They speak your language, share the same requirements and are well-versed in international trade, guaranteeing fast and efficient responses to your requests.
Orders processed annually: 4,000
Number of quotes per year: 20,000
Average invoice total: 1,800.00 €
Order totals: 100.00 to 1,000,000.00 €
Components delivered in 2023: 3,390,000
Sourcing rate from franchised distributors: 30%
2022 turnover: 11 M €