IN BRIEF
Drawing on 24 years of experience, we now have recognized expertise in our field.
In 2022, more than 798 customers around the world chose Club Electronics for our expertise and the quality of our services. Since 1999, our company has been serving you with a responsive team of professionals specializing in supplying electronics and connectivity components.
We can supply within 72 hours all brands of components - whether commercial, industrial or military, active or passive, in small or large volumes - at competitive prices.
Club Electronics will find your allocated components and reduce your costs thanks to international sourcing with distributors and manufacturers in Europe, the U.S. and Asia.
We offer you new components, less expensive than those from franchised distributors, outside periods of shortage.
With a network of qualified suppliers, which we have maintained and monitored since 1999, we never compromise on the quality of the components we deliver to our customers.
Whether the products are current or obsolete, we guarantee the conformity and traceability of all our products. If necessary, components are inspected and analyzed by our partner, the company SERMA Technologies.
Traceability has been ensured and saved in our proprietary ERP (integrated management software) since 2002, i.e., for 21 years.
We will also help you market and recover the value of your surplus components inventory.
Club Electronics buys and sells in 42 countries and has an inventory of 91,000 electronic component products, for a total of 120 million parts.
In Dinard, all components are received and inspected at our 1,000 m² warehouse and logistics centre. The company's head offices are in Meudon.
AFNOR- and ISO 9001:2015-certified in 2007 and EN 9120-2018 and AS9120B-certified (qualification for aviation, space and defence distributors) since July 2021, our company has managed to build strong partnership relationships with its industrial customers over the years (energy, medical, defence, transportation, nuclear communications, etc.), and qualify its suppliers throughout the world.
Our customers are mainly French and European OEM and EMS (electronic manufacturing services) companies and associates around the world.
Our core values: service provided to customers, integrity and trust in our business relationships and honouring our commitments to customers and internally.
We're committed to serving our customers and are now one of France's leading companies in this field.
OPTIMIZING YOUR SUPPLIES
We distribute all brands of electronic components, both active and passive, as well as electromechanical components, to immediately meet your requirements and needs:
Price
Delivery - 48 to 72 hours
Obsolescence
ROHS or leaded
Small or large volumes
Allocated component
Central purchasing
Search for equivalent parts
Space and military qualified
Manufacturer not approved in France
RECOVERING THE VALUE OF YOUR SURPLUS INVENTORY
We market your excess inventory of electronic components confidentially and recover their value.
We offer three solutions based on your needs and constraints:
Your inventory remains physically within your company and we market it line by line to our customers around the world. Every sale is handled and completed by our intermediary, which results in Club Electronics purchasing the components from your company.
Your inventory is deposited at our Dinard warehouse in France and we create a detailed inventory of it. An exclusive sales agreement allows us to advertise your components as being "in stock", ensuring a stronger impact with our potential customers and generating more sales than in solution 1. You remain the owner of your inventory and your parts are available at any time.
Club Electronics buys your inventory: you benefit from an immediate source of cashflow and you quickly free up storage space that you had dedicated to your dead stock, which our second solution provides.
Club Electronics is also experts supporting experts…and concerned about the future of our world.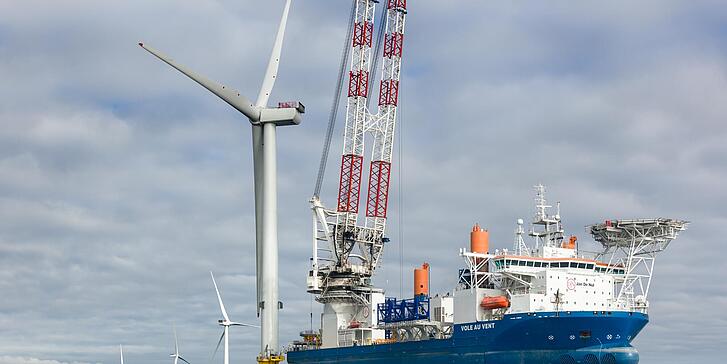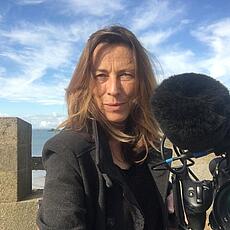 Oceans 3, the Voice of the Invisible
A FILM BY MATHILDE JOUNOT
Awards for Oceans 1
_Best Documentary Award from the Regards sur le Cinéma du Monde Festival
_Académie de Marine medal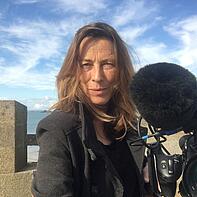 A film by Mathilde Jounot
Following the first film, Oceans,the Voice of the Invisible - recipient of the Best Documentary Award at the Regards sur le Cinéma du Monde Festival and of the Académie de Marine Medal - and Oceans 2, the Voice of the Invisible, films selected for 45 film festivals in France and around the world, Oceans 3, the Voice of the Invisible, focuses on understanding the development of industrial offshore wind farm projects.
This ocean-based energy alternative has been the subject of much heated debate. The film features ardent renewable energy advocates, wind turbine manufacturers,scientists, fishermen, as well as citizens, who sometimes have trouble making sense of it all.
In their united approach, these citizens put their heads together and organize.
In 2022, we supported sailor Gilles Lamiré and his non-profit organization 1001 Sourires.
We have to be responsive in our business, which requires rigorous organization and seamless logistics, like a solo sailor!
Supporting Gilles Lamiré and the non-profit organization 1001 Sourires during the 2022 Route du Rhum was a chance for our team to get a breath of fresh air and mix business with pleasure by helping sick children, their families, and one heck of a determined, warm and immensely human sailor.
THE ROUTE DU RHUM
Destination Guadeloupe
In 2022, the 12th Route du Rhum saw a record number of participants. 138 solo sailors set off from Saint-Malo, headed to Pointe-à-Pitre.
The time to beat, the symbolic 7 days, was beaten! The winner, Charles Caudrelier, made it from Saint-Malo to Pointe-à-Pitre in 6 days, 19 hours, 47 minutes and 25 seconds.
Focus on Gilles Lamiré
Gilles Lamiré is a professional French skipper.
Since 2019, he has been the skipper of the Groupe GCA-Mille et un Sourires trimaran in the Multi50 class (i.e.,50 feet = 15.24 metres), at whose helm he won the 2019 Transat Jacques-Vabre with Antoine Carpentier.He crossed the finish line in 6th position at Pointe-à-Pitre in the twelfth Route du Rhum.
His race time was 13 days, 9 hours, 22 minutes and 23 seconds.